There's more mischief, mayhem and nefarious goings on in the city of Brotherly Love and Sisterly Affection than Billy Penn could have ever imagined.
TWISTEDPHILLY is a podcast dedicated to my favorite things about Philadelphia and Pennsylvania, from the mundane to the macabre.  I tell stories featuring true crime , history, paranormal, tourism from the cool to the creepy,  Philly legends….. who knows what  I'll get up to in Twisted Philly!
Twisted Philly is available on all major podcast apps.
Have something you want to share, a story request or suggestion, or just want to talk about all things twisted?  Hit me up on the CONTACT page.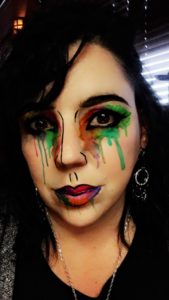 Lifetime suburban Philadelphia native Deana Marie, Creator/Host, TwistedPhilly Podcast