Episode 114
For about a year I've wanted to start a series called Twisted Artists, where I bring a Pennsylvania artist or crafter who's work I appreciate onto the show to get to know them, their mediums, learn more about their creations and how they began their journey as creators. I am a huge fan of local art and artists, crafters, not just here in Philadelphia or Pennsylvania but everywhere.
Today I'm joined by Pennsylvania artist Lindsay Keating, creator of Cabinet of Curious Clay, unique pottery and ceramics with a dark, slightly macabre and certainly twisted flair. Lindsay is also the founder of Darksome Art and Craft Market, an event showcasing independent creators and their amazing work.
I'm thrilled to start the Twisted Artist series on TwistedPhilly.  Every few months I'll feature a bonus episode like this one where you'll get to know a Pennsylvania or Philadelphia artist.
You can learn more about Lindsay Keating, Cabinet of Curious Clay and Darksome Art and Craft Market on her website at https://www.cabinetofcuriousclay.com/ and follow Lindsay on Instagram @cabinetofcuriousclay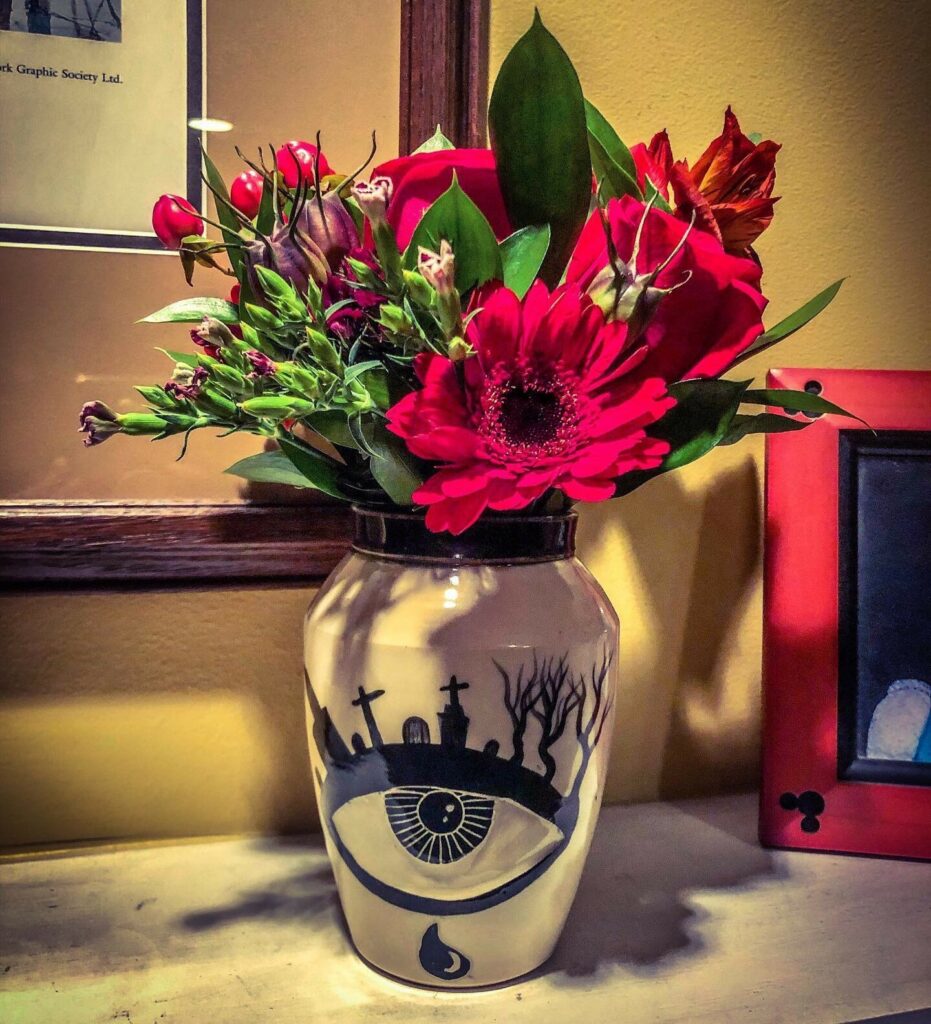 Thank you to Emmy Cerra for the music you heard in this episode of TwistedPhilly. You can find out more about Emmy on her website at emmycerra.com and download her music on iTunes.
For tickets to TwistedPhilly podcast live show with Hillbilly Horror Stories podcast, on Saturday, October 12th in Philadelphia, go to https://www.eventbrite.com/e/twistedphilly-and-hillbilly-horror-stories-live-in-philly-tickets-64698058635?aff=ebdssbeac
TwistedPhilly is part of the bPod Studios Network. bPod is dedicated to curating a diverse collection of audio offerings designed to inspire moments of surprise and delight. For more information about podcasts available on bPod Studios Network, check the website at https://bpodstudios.com/
Check out the TwistedPhilly merchandise shop. Tees, bags, mugs, beach towels, multiple designs, colors and styles for the entire family (even onesies for the little twisters. Onesies also make great dog tees.) https://twistedphillypodcast.threadless.com/
Support TwistedPhilly on Patreon! Get access to exclusive content and podcast swag! https://www.patreon.com/user?u=4093396
Podcast: Play in new window | Download
Subscribe: RSS
Podcast: Play in new window | Download
Subscribe: RSS